Selecting an Advisor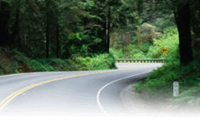 Although all financial planners may share an identical description, they are not all equal. In fact, did you know the term financial planner is generic and unregulated?
Anyone can purport to be a financial planner without any specialized training, testing, experience, or credentials.  We believe that an informed, educated client strenthens our client relationship.  Here are some thoughts and resources to help guide you on the important step of choosing a suitable financial planner for you. 
We know the process of selecting an advisor can be intimidating, especially without adequate preparation.  We would therefore like to help familiarize you with some key distinctions between advisors and some important questions to ask during your initial interview.  Therefore, you may wish to use some of the following articles and resources to assist you in your search.
---
"Common Questions About Financial Planning" - CFP® Board of Standards
"How to Choose a Planner" - CFP® Board of Standards
"How to Choose a Financial Planner" -  Wall Street Journal Online
Of course, the best education, experience and credentials are important, but perhaps the most important attribute of an excellent financial planner is someone with integrity and honest concern for their clients who looks after clients' interests before their own.  We are strong advocates for each of our clients and help them resolve real problems at all stages of their lives.