"Because Quality Advice Is Your Most Valuable Asset."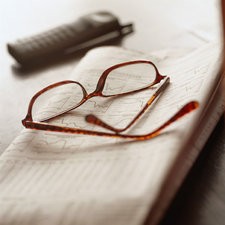 Let's face it, today's business owners, professionals, and retirees face tremendous challenges.  Tax burdens, cost of living, and life expectancies are increasing at the same time that many portfolios, savings accounts, pensions and other social safety-nets are decreasing.
Let's face it together.  Our mission is to successfully coach you through these challenges.
LMC Financial Services is a well established and independent financial service firm offering customized tax, investment*, retirement income and estate planning strategies.  We have a select, well-educated and experienced team that blends formal credentials with years of practical, hands-on experience.  Our unique problem-solving skills can help you successfully meet these challenges and help you go from where you are to where you want to be.
---
Call us for a complimentary consultation.
Whether you are an existing client, or have just discovered us, we encourage you to utilize all the resources provided on our website and welcome you to visit us often.
Do you know the reasons why business owners might need to take the time to develop a thoughtful succession plan?

This article provides an overview of four times other than retirement when Social Security might affect you or your family.

A look at the financial, emotional, and physical costs of family caregiving with some helpful suggestions for caregivers.

Find out how the rules for early-distribution penalty exceptions differ for withdrawals from traditional IRAs and employer-sponsored plans.
How much Disability Income Insurance do you need?

This calculator can help you determine how soon you can pay off your mortgage.

This Cash Flow Analysis form will help you weigh your income vs. your expenses.

How much will it cost to pay off a loan over its lifetime?