"Because Quality Advice Is Your Most Valuable Asset."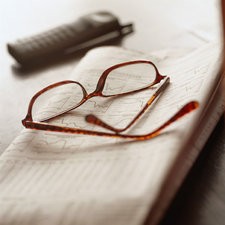 Let's face it, today's business owners, professionals, and retirees face tremendous challenges.  Tax burdens, cost of living, and life expectancies are increasing at the same time that many portfolios, savings accounts, pensions and other social safety-nets are decreasing.
Let's face it together.  Our mission is to successfully coach you through these challenges.
LMC Financial Services is a well established and independent financial service firm offering customized tax, investment*, retirement income and estate planning strategies.  We have a select, well-educated and experienced team that blends formal credentials with years of practical, hands-on experience.  Our unique problem-solving skills can help you successfully meet these challenges and help you go from where you are to where you want to be.
---
Call us for a complimentary consultation.
Whether you are an existing client, or have just discovered us, we encourage you to utilize all the resources provided on our website and welcome you to visit us often.
ETFs have some attractive features that set them apart from mutual funds, but there are also cost and risk factors to consider.

An irrevocable life insurance trust can help pay estate taxes, but recent exemption level increases may warrant a new insurance strategy.

Discover why it might be worth waiting for a record of financial results before investing in an initial public offering.

Explore three major categories of bonds, plus ideas for navigating the bond market amid climbing interest rates.
Estimate the annual required distribution from your traditional IRA or former employer's retirement plan after you turn age 70½.

Determine whether you should consider refinancing your mortgage.

This calculator can help you determine whether you should consider converting to a Roth IRA.

Knowing your likely life expectancy is an important factor in making long-term financial plans.